Finding books for 11 to 14-year-olds can be tricky. They are often a bit too old for chapter books or some "middle grade" titles but still too young for the darker or more mature content of many YA books. That's where realistic fiction books come in. These stories give young readers "all the feel" and address readers real kid issues: friendship, family, and school drama, and the related challenges and joys of discovering your own identity. They are likely to induce tears of sorrow, full-body laughs, or seat-gripping anticipation as they race to find out how the story ends.
Realistic Fiction Books
Counting by 7s by Holly Goldberg Sloan
Willow, a 12-year-old child genius, suddenly becomes an orphan after her adoptive parents are killed in a tragic accident. This deeply moving book with a fast-moving plot follows her journey to overcome her grief by connecting with strangers who become like family.
Buy it: Counting by 7s at Amazon | Counting by 7s at Bookshop
The Crossover by Kwame Alexander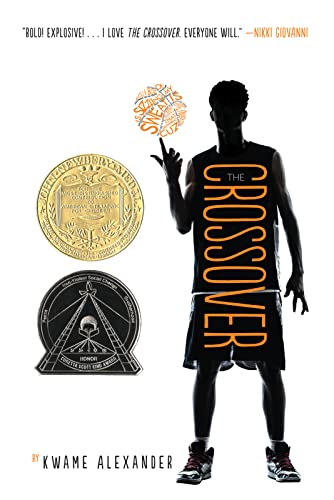 Mad basketball skills, sibling rivalry, and family health emergencies all come into play in this Newbery Medal-winning novel-in-verse. It centers around 12-year-old twin brothers Josh and Jordan. This is a great pick for fans of basketball or anyone who loves an engaging story about the power of family during times of extreme adversity.
Buy it: The Crossover at Amazon | The Crossover at Bookshop
Full Cicada Moon by Marilyn Hilton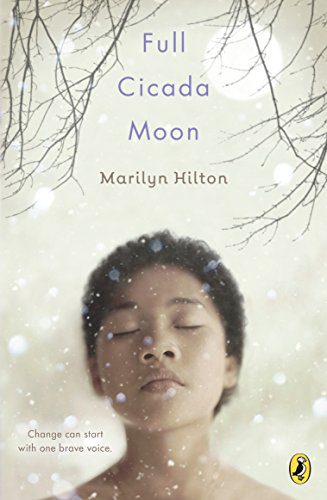 Set in 1969, Mimi is a half-Japanese, half-black girl who dreams of being an astronaut. When she moves to a mostly white town in Vermont, her interests are not taken seriously by most of the adults in her life. This beautifully crafted story told in verse is about being true to yourself, the power of allies, and standing up for what you believe in.
Buy it: Full Cicada Moon at Amazon | Full Cicada Moon at Bookshop
Goodbye Stranger by Rebecca Stead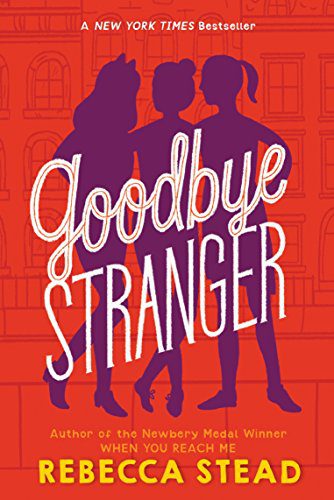 This emotion-filled book perfectly captures the struggles faced by middle schoolers who straddle the worlds of childhood and adulthood as they strive to find their own voices. It dives deeply into topics like evolving friendships, first romantic relationships, and the pitfalls of sending explicit selfies.
Buy it: Goodbye Stranger at Amazon | Goodbye Stranger at Bookshop
How to Find What You're Not Looking For by Veera Hiranandani
Set in 1967, this is the story of Ariel, a 12-year-old Jewish girl. When her older sister falls in love with a man of Indian heritage, she is rejected by the family. Deep themes about prejudice, family and cultural loyalty, and the journey of self-discovery unfold through the experiences of highly relatable and interesting characters.
Buy it: How to Find What You're Not Looking For at Amazon | How to Find What You're Not Looking For at Bookshop
Jeremy Fink and the Meaning of Life by Wendy Mass
Jeremy and his best friend (not girlfriend) Lizzy go on an adventure. They're trying to open a box that his dad left him to open on his 13th birthday. This mystery-filled story provides page-turning action and thought-provoking lessons about the meaning of life.
Buy it: Jeremy Fink and the Meaning of Life at Amazon | Jeremy Fink and the Meaning of Life at Bookshop
Karthik Delivers by Sheela Chari
Set in Boston in 2008 during the financial crisis, middle-schooler Karthik must spend his summer working in his family's Indian grocery store. Things get more exciting when one of his customers asks him to star in her one-act play about Leonard Bernstein. A great pick for fans of stories about belonging, navigating parent expectations, and the joy of self-discovery.
Buy it: Karthik Delivers at Amazon | Karthik Delivers at Bookshop
OCDaniel by Wesley King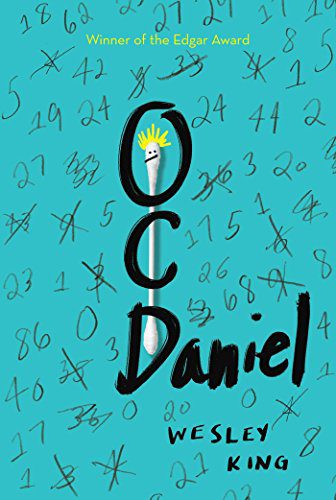 Daniel desperately hopes no one notices his "zaps" (aka OCD habits) like constantly stacking water cups or flipping light switches. When he befriends another student nicknamed Psycho Sarah, he feels seen for the first time. Part mystery, part coming of age tale, this book is perfect for anyone who has ever felt like an "other."
Buy it: OCDaniel at Amazon | OCDaniel at Bookshop
Peak by Roland Smith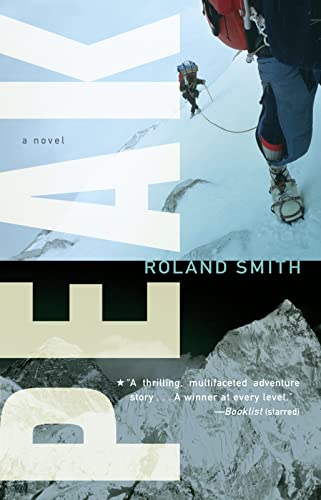 Fourteen-year-old Peak loves to climb things. His estranged dad asks him to climb Mt. Everest with him so he can be the youngest person to summit it. Peak, however, isn't sure he's prepared for such a high-risk adventure. This emotionally riveting story about friendship, family, and the risks and rewards of outdoor adventures will have readers on the edge of their seats.
Buy it: Peak at Amazon | Peak at Bookshop
The Running Dream by Wendelin Van Draanen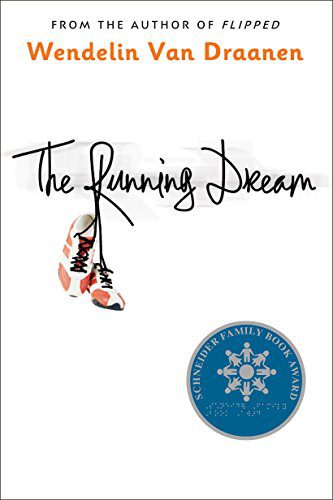 When high school track star Jessica loses a leg in a car accident, she is forced to re-evaluate her life and her identity. Her journey to find her place among her friends, classmates, and family is not easy. This highly engaging story provides hope and inspiration to anyone working to overcome major life obstacles.
Buy it: The Running Dream at Amazon | The Running Dream at Bookshop
The Seventh Most Important Thing by Shelley Pearsall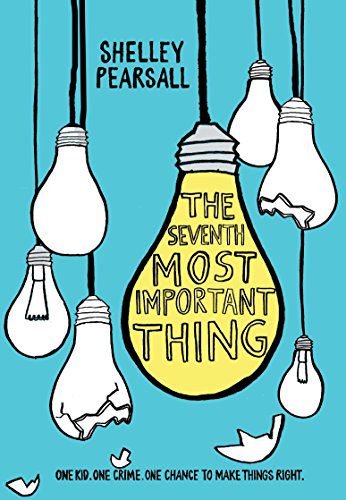 Arthur is headed to juvie after hurling a brick at a seemingly homeless man known as the "Junk Man." This book has a slightly violent start but quickly becomes a page-turning story about loss, redemption, and personal growth for Arthur, the Junk Man, and other characters.
Buy it: The Seventh Most Important Thing at Amazon | The Seventh Most Important Thing at Bookshop
A Song Called Home by Sara Zarr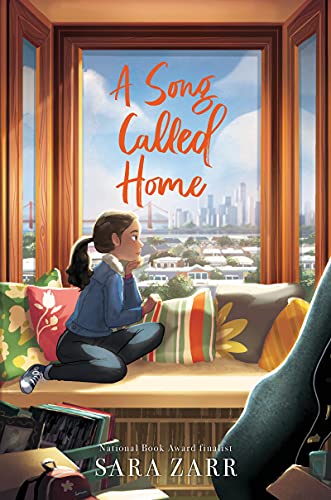 Fifth grader Lou and her high school sister Casey are unhappy about moving from the only apartment they've ever known in San Francisco to the suburbs when their mom re-marries. They have to decide whether to stay miserable or figure out how a new definition of family that brings them joy. Divorce, alcoholism, and the fear of change are major topics in this highly compelling story.
Buy it: A Song Called Home at Amazon | A Song Called Home at Bookshop
The Stars Beneath Our Feet by David Barclay Moore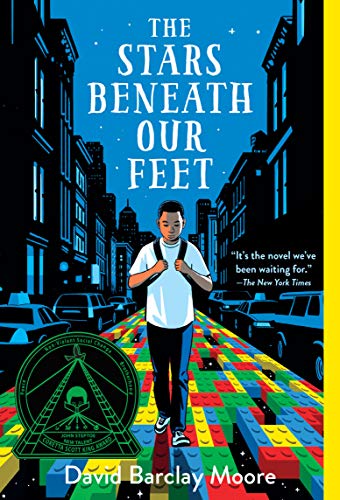 Twelve-year-old Lolly finds creative comfort in LEGO bricks as he processes the gang-related death of his older brother. A poignant and moving tale about the power of trusted adults and creative outlets for those who have experienced too much grief at such a young age.
Buy it: The Stars Beneath Our Feet at Amazon | The Stars Beneath Our Feet at Bookshop
The Thing About Jellyfish by Ali Benjamin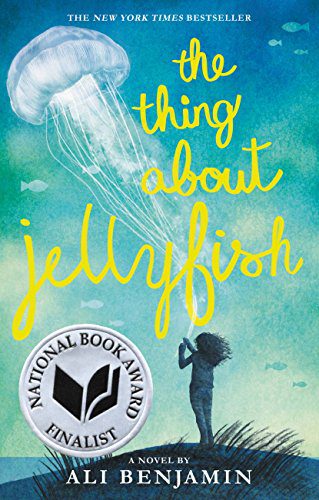 After Suzy's best friend Franny died in a swimming accident, Suzy is convinced that her death was related to a rare jellyfish sting. She goes on a quest to find out the truth, which pulls her further away from her friends and family. A heartfelt story about how young people make sense of death and their own life amidst the normal struggles of growing up.
Buy it: The Thing About Jellyfish at Amazon | The Thing About Jellyfish at Bookshop
Well, That Was Awkward by Rachel Vail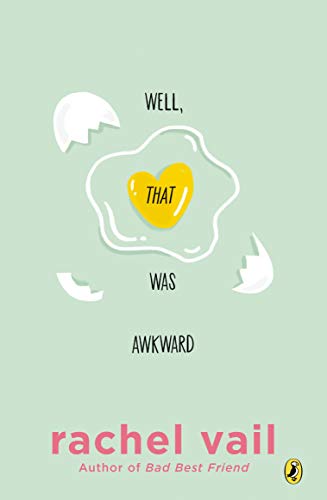 A modern twist on the classic Cyrano de Bergerac tale. Gracie helps her beautiful best friend Sienna compose the perfect texts to send to AJ (who, of course, is Gracie's own secret crush). Told mostly through text messages, this is a fantastically funny and sweet rom-com for middle schoolers.
Buy it: Well, That Was Awkward at Amazon | Well, That Was Awkward at Bookshop
Want more reading recommendations? Check out our list of 50 refreshing and relatable books to teach in middle school.
Plus, sign up for our newsletters to get all our latest picks sent straight to your inbox.